Este anuncio no ofrece ningún servicio sexual, por lo tanto, no pregunte al respecto.
Namasté Team - Tantric & Erotic massage
Precios:
Comentarios: satisfacción general
Bueno: 6 | Malo: 0
Descripción
📞CONTACT 📞 +46 79 039 77 87 - Call between 9am -

***********************
🥊Fighting with COVID-19🥊
***********************

Our studio joined the global fight on Covid-19!

We protect our masseuses as well as our clients. Each of our masseuse has certificate of Negative Antigen and PCR test prior to her arrival. We test ourselves during the stay again to guarantee maximum level of safety to each client. The results are available to see during your visit in our studio.

If you wish that our masseuse is wearing face mask during your visit, just let us know when making your reservation. Call or text, it's up to you.

When every visit is finished, we desinfect our studio using special equipmen. Therefore we kindly ask you to respect your reservation window and to be on time in order to enable us complete the procedures for 100 %.

Our care about clients exceeds our doors. Therefore, as a gift, you will receive desinfection gel and face mask from at the end of every session to make sure, that you will return home safely and visit us again as soon as possible.

We are looking forward for your visit and we appreciate your time ❤️

With LOVE,
Team Namasté

**************
🔥HOT OFFER 🔥
**************
💥EACH EXTRA FOR 200 Sek 💥

🎊🎉 🥳 Let us announce that thanks to your great satisfaction with our services and your loyalty, we have opened two brand NEW STUDIOS in Gothenburg near BACKAPLAN and KALLEBÄCK! 🥳🥳🥳


***********************************
STUDIO 1 GRÄDDGATAN with LEA (9.4. - 18.4.2021)
***********************************
Lea says:

Tantra is the best meditation for discover your body, mind and soul. During each massage I'm using different combinations of reikki, aromatherapy and acupressure techniques for the deepest relaxation and as the result getting better mood for long time after massage. For discover some new unexpected feelings and bright emotional impressions i am using bdsm devices for brave and curious explorers. Each morning i begins with Ashtanga vinyasa yoga for personal practice and increased charge of energy which feed me and people around me during all day. 🙏😊

Taking courses:
- relaxing and sport massages, acupressure in massage school "Refit"
- tantra massage, reiki, aromatherapy in Bali Usada Health Meditation center
- interpersonal psychology and communication in Charles university.



***********************************
STUDIO 2 BACKAPLAN with MIA (11.4. - 19.4.2021)
***********************************
She says:

Hello my name is Mia 😊

I am very friendly and sweet blond girl ,I am first time in your beautiful town and I would really like to get to know your culture more better😉 And If you feel exhausted after a long day at work or do you want to relax? In this case you should visit a massage session in our salon.Such a procedure in not only great for those males who want to rest but also for those who suffer from some problems with their physical health. After a course you will forget about negative emotions and will feel much better.

I am looking forward to seeing you😊
Mia 🥰


****************
💲💰PRICELIST💰💲
****************
•Prices are fix.

❤️❤️ NURU MASSAGE ❤️❤️
⏳ 60 min - 2000 Sek
⏳ 90 min - 2500 Sek

❤️❤️ TANTRA MASSAGE ❤️❤️
⏳60 min – 1500 Sek
⏳90 min – 1800 Sek
⏳120 min – 2100 Sek
-Longer treatments are possible: Every 30 minutes costs 500 Sek

🔥EXTRA SERVICES🔥

✅Extra body to body..........400 Sek > 2️⃣0️⃣0️⃣
✅Foot job ........................400 Sek > 2️⃣0️⃣0️⃣
✅Shower together ............500 Sek > 2️⃣0️⃣0️⃣
✅Double lingam massage...400 Sek > 2️⃣0️⃣0️⃣
✅Feel the woman ..............500 Sek > 2️⃣0️⃣0️⃣

****************************
📞CONTACT 📞 +46 79 039 77 87
****************************
🔸We have Whatsapp and Viber also.
🔸We don't accept hidden numbers.
🔸In case you have any questions, do not hesitate to ask. The therapist will make all the settings perfectly clear together with you before beginning of each such session.

*****************
⏱️ OPEN HOURS ⏱️
*****************
🔸 Every day Monday-Sunday 10-23.
🔸 Sooner and latest session are possible, if you order it in advance.

***************
**Usefull advice**
***************
🔸 We accept only cash (SEK, EUR)

*********
** Rules**
*********
❌Providing Tantric massage is not providing sexual service. It is not possible to pay extra for these services.
✅ We provide ONLY Tantric and erotic massages. Our services are legal.

*********
***PS:***
*********
🔸 Alcohol consumption is not recommended before or during the session, and if you will come DRUNK to our studio, you will BE NOT ACCEPTED for treatment. Thank you for understanding.

🔸 The session includes shower (before and after massage), talk and massage. Before massage in the interview with you we will choose the best way to get the most out of your expectation ❤️


With love,
your Team Namasté 💖
Contacto
Acepta sms: Sí
Acepta mensajes de WhatsApp: No
Conteste números secretos: No
Diga: Encontré su anuncio en RealEscort
Hablo:
English: Medio
---
Dígame por favor que usted encontró mi anuncio en www.realescort.se
General Warning!
NEVER SEND MONEY IN ADVANCE if you book an escort service!
These ads are mostly and probably SCAM. They usually require your verification as a new client
by sending a certain amount of money by Paysafecard, coupons, Google play card, PayPal etc.
This is a general warning we give to all visitors, it is not about this specific ad you are visiting.
Mis compañeros de trabajo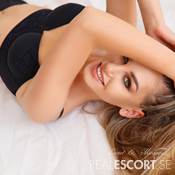 Göteborg
14. - 18. Abríl
Ver anuncio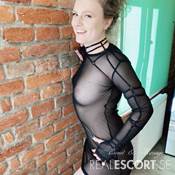 Göteborg
14. - 18. Abríl
Ver anuncio
Servicios
El icono de advertencia rojo significa que el servicio tiene instrucciones especiales, haga clic para leer más.
Calendario
Abríl 2021
Mayo 2021
Junio 2021