FAQ - Preguntas más frecuentes
Phone Number: on ad is not shown, why?
Phone number on ad is not shown, why?
This system was made to protect advertisers from spamm and robot calls!
if used customers must validate they are real human before we show number, and they can only see new phone number every 2 minutes.
2 minutes, between getting numbers is not a problem for a real person!
Example of real human interested in an AD
,
Call advertiser, talk to advertiser, and or No answer on phone, then find new girl on the site to call, now much more then 2 minutes has passed, should not be a problem.
How to see number.
Press show number on the AD to show phone number. It was made to protect ads from spamm calls from robot calls and spammers.

If you don't like it you can disable it on your ad.
Edit your ad..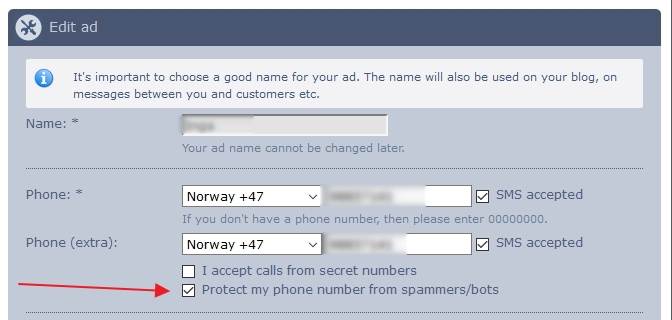 ---