FAQ - Preguntas más frecuentes
Reviews: Can an advertiser delete bad reviews?
Can an advertiser delete bad reviews?
No they cannot!
What review options do advertiser have, good or bad review they have only the below options!.
1. Accept all reviews good or bad - advertisers can comment on a review if they feel there is something they need to say in reply.
To comment on your reviews go to your review and below it you can post a comment.
You can only reply once per comment - this means that, when a customer has made a review, you can make 1 comment and then you need to wait for him to reply before you can comment again.
Example of review with comments.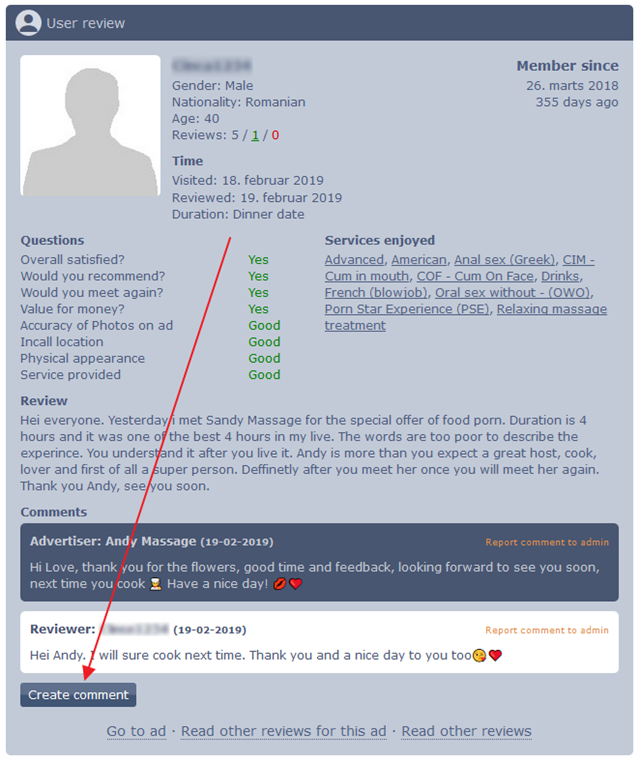 Remember:
Review comment system is not monitored by RealEscort, and comments are not send for approval, so we investigate and intervene only if someone reports a comment, if rules have been broken, we might delete the offenders! Users or Advertisers, So respect the rules and follow them!
2. Disable reviews on the ad so that no reviews will be shown. And visitors on the site cannot make new reviews. Visitors to the site can see that this ad has disabled reviews.
Here is where advertiser can disable reviews.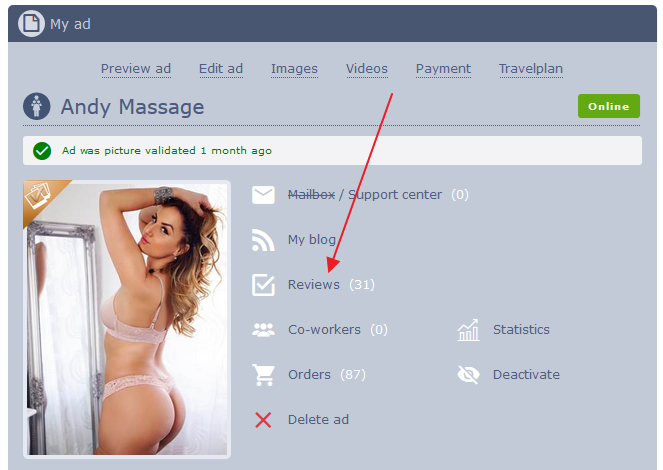 3. Report if reviews rules has been broken that RealEscort staff did not see when that approved the review.
Please follow the rules on this, and tell us exactly what rule was broken, so we can investigate!
That's the options advertiser have, please don't ask us to delete reviews, we don't! as it will always be one word against another's, and we may never know the truth, so we don't get involved in reviews at all.
#
RealEscort: WE CANT EDIT REVIEWS!
RealEscort: WE CANT DELETE REVIEWS!
Customer/User: CANT EDIT REVIEWS OR COMMENTS!
Customer/User: CANT DELETE REVIEWS!
Customer/User: EVEN IF HE DELETES HIS ACCOUNT, REVIEWS AND COMMENTS WILL STAY!
#
Advertisers that stand behind there work will always have reviews enabled even if they get a few bad reviews - it's impossible to satisfy everyone. So read the reviews on ads, the more good reviews an ad has, the better the chance that you will have a great time with the advertiser.
Thanks and have a nice day.
Team RealEscort
---